Welcome 2014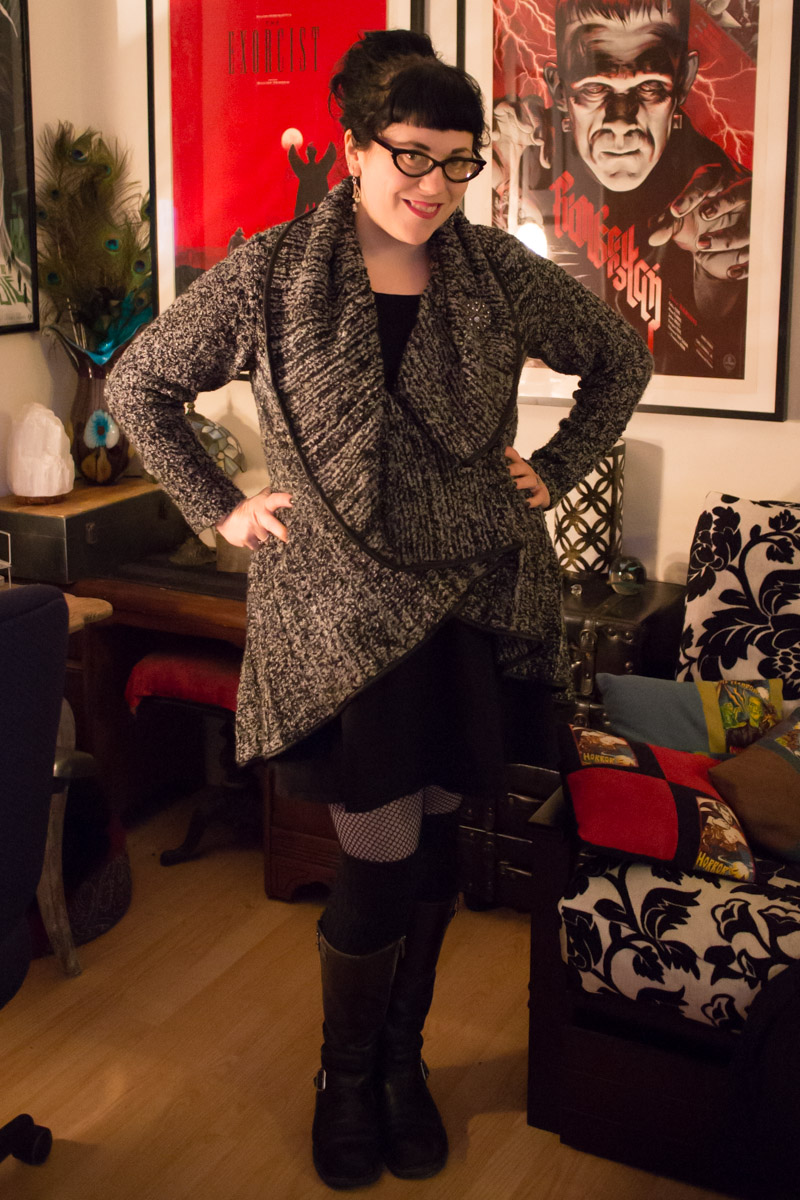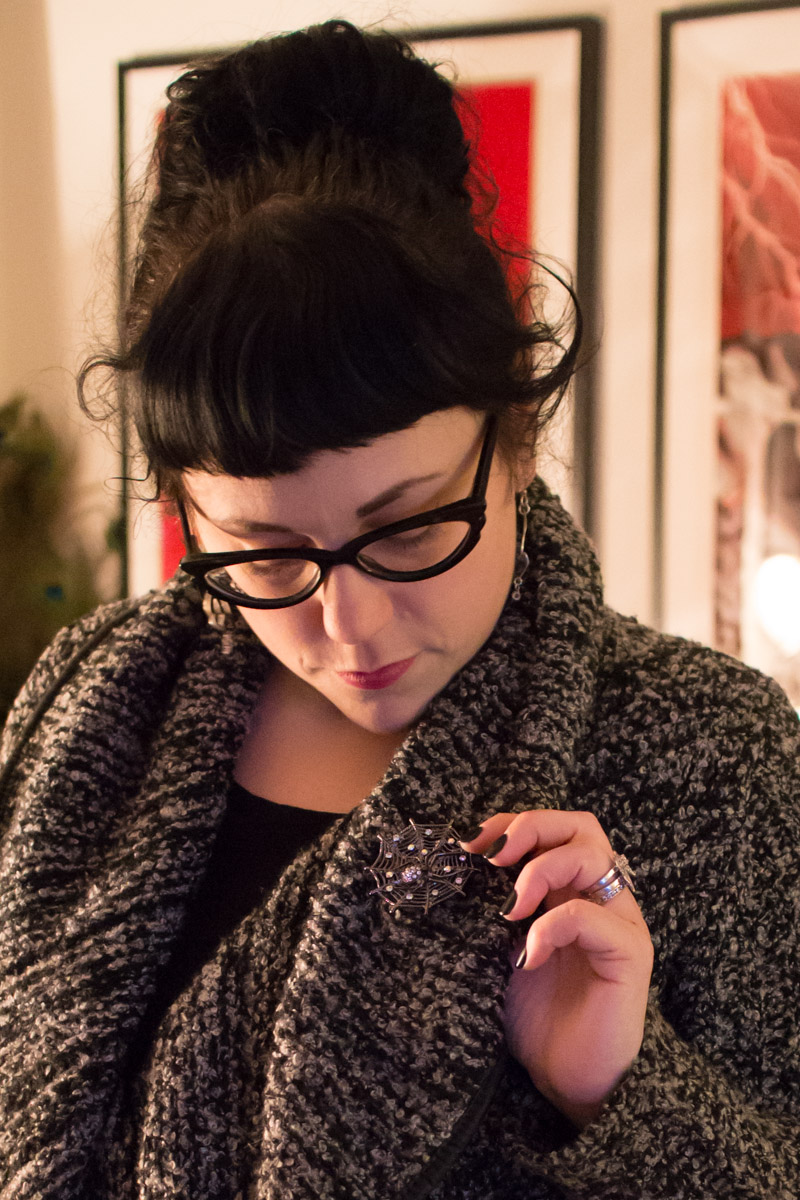 ♦ Sweater: Black Daffodil ♦ Dress: Dorothy Perkins ♦ Leg Warmers: Ardene  ♦
♦  Spider Brooch: Lavishy ♦ Grey Tights: We Love Colors ♦ Fishnets Tights: Torrid ♦ Boots: Fluevog ♦
I won't lie to you, 2013 was a pretty tough year around here. I started a web design company with my husband, my Dad died and folks were very kind. I took on too much and had to take some time off. Then ended the year with news of cancer in the family. But, I am looking at the positive side of things. Gary and I had a successful first year as business owners. I am now at the point where I can chuckle at memories of my Dad. And the cancer looks like it can be beat.
One thing I missed in 2013 was blogging. So when Gary gave me this sweater for Christmas I loved it so much I decided to revive Ruby Nite. I am always complaining about being cold in our apartment and finding a warm sweater that doesn't make me look like a brick is pretty tough. I saw this one in Black Daffodil and left the hubby a couple hints.  It is a "free size" sweater that comes with a pin that allows you to style it a bunch of different ways. The whole sweater is trimmed in black leather and the high low hem gives it a nice and interesting detail. I love it and have worn it a lot over the holidays.
This was the perfect outfit for brunch and spending my gift card at Your Big Sister's Closet. I picked up a gorgeous jacket that I am going to definitely take a picture of when I wear it to work. It is just enough mixture of funk and sass for my style. I can't wait to show it to you!