Wardrobe Diary: Peacock edition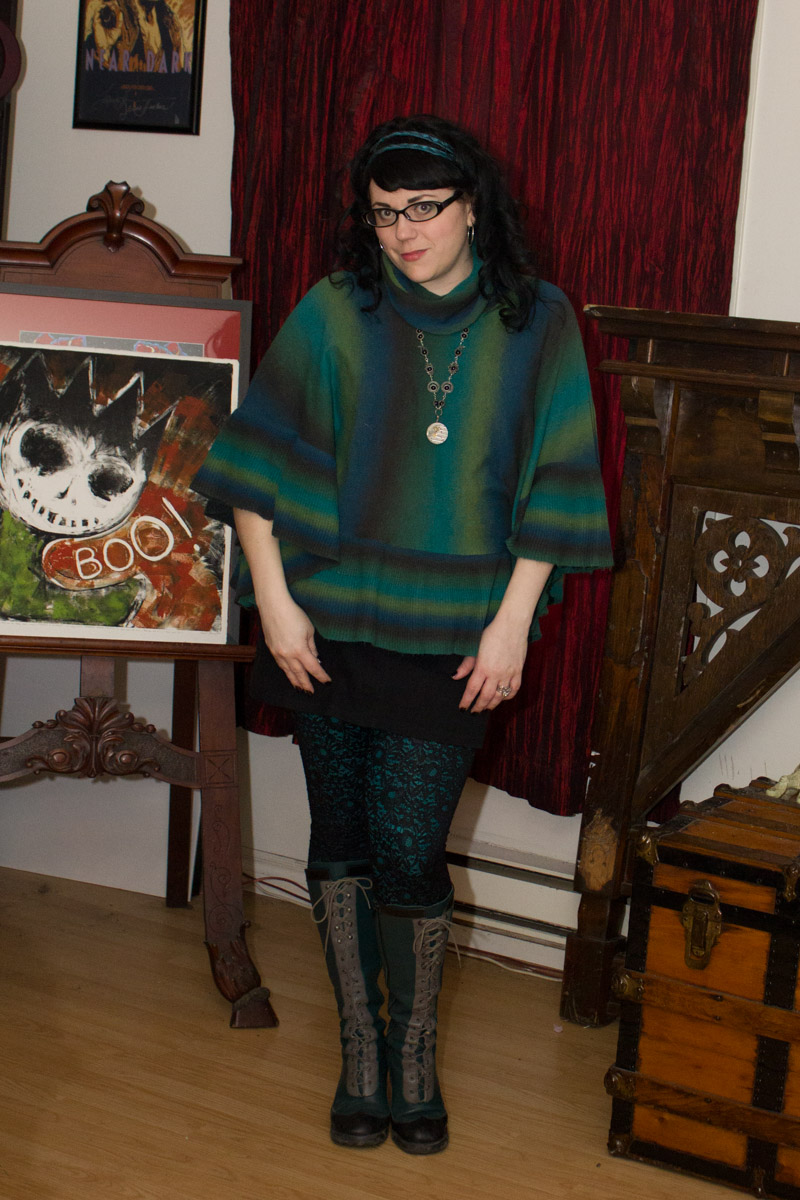 ♦ Sweater: Black Daffodil ♦ Skirt: Hue via Trap Door Boutique ♦
♦ Teal Tights: We Love Colors ♦ Lace Tights: Torrid ♦ Boots: Fluevog ♦
Up until the last few weeks I could count on one hand how often I've worn a tight black mini skirt in the last ten years. But it just seemed to go so perfectly with the star of this particular show, the amazing peacock hued sweater. I don't often shop this local boutique because they don't carry plus sizes, but they do have some fun vintage accessories so I dropped by on my black beret hunt. Once I was successful in finding the best little black beret with pearls, I turned around and, I won't lie, I actually gasped when I saw the sweater.  It was love at first sight.
It is really "supposed" to be much more cape like and flowing but I absolutely love the way it fits me.  Which is probably why I've been wearing it so often. At least once a week because I have a serious lack of warm sweaters in my wardrobe. Yeah I know…apparently I'm a Canadian in denial.
And that folks is the end of the peacock sweater story.