A song that touches heart strings
One of my favourite things is when I am listening to Last.fm and suddenly a song comes on that makes me stop what I am doing and listen. I listen with every inch of my being, moved by the words and drifting on the music the artist has created. If I do not have the song on my iPod I start searching for it on YouTube because I have this compulsion to listen to it over and over.
This is what happens to me every single time  "Suspended" by Matt Nathanson surfaces up on my Last.fm stream.  So, I thought I would share one of my favourite songs with you so you too can enjoy the beauty that is "Suspended" and I have also included the lyrics, because if you are like me you like to follow along every now and then.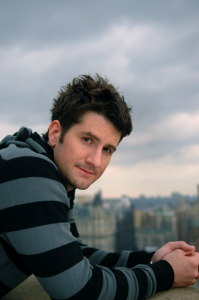 Suspended Lyrics by Matt Nathanson
You lead me, fit around my tongue
It's so easy, to forget that I'm lost
Spent all of my life, waiting for answers
To lift me, to numb me, to define it all
Sunshine, I'm beginning to like this
'Cause all I wanna be is the minute that you hold me in
When you pretend that I'm all that you waited for
Time slips to nothin' and I'm better than I've ever been
i'm suspended
You're breathing, filling up my lungs
I can almost believe that I'm almost enough
Spent all of my life empty of anthems
Bracing for something that never did come
Sunshine, I'm beginning to like this
Sunshine, I'm beginning to like it
'Cause all I wanna be is the minute that you hold me in
When you pretend that I'm all that you waited for
Time slips to nothin' and I'm better than I've ever been
I'm suspended
It's not enough to stay surrounded
It's not enough to stay awake,
Torn, and braced, cornered
And not feel alive
Photo Credit: Deborah Lopez